The Beatles were leaders of the British Invasion first wave. They generated 'Beatlemania,' an international movement sustained by more than 50 top 40 hit singles, including 20 #1 hits in the USA alone. The Beatles were affectionately known as, 'The Lads From Liverpool,' 'The Fab Four,' 'John, Paul, George, and Ringo,' and so on. All very familiar - all in the family.
George said that the mobility problem they had on the street was a 'mother of invention' that forced them into a very practical solution to compensate for the hassle of public appearances.
"…out of convenience we decided we were not going to go into the TV studios to promote our records so much…we thought we'd go and make our own little films and put them on TV. So we started getting a film crew and shooting. There are a number of those films. I think the first proper ones we did were 'Paperback Writer' and 'Rain' in Chiswick House. They were the forerunner of videos.
The idea was that we'd use them in America as well as the UK, because we thought, 'We can't go everywhere. We're stopping touring and we'll send these films out to promote the record.' It was too much trouble to go and fight our way through all the screaming hordes of people to mime the latest single on Ready, Steady, Go!. Also in America, they never saw the footage anyway.
Once we actually went on an Ed Sullivan show with just a clip. I think Ed Sullivan came on and said, 'The Beatles were here, as you know, and they were wonderful boys, but they can't be here now so they've sent us this clip.' It was great, because really we conned the Sullivan show into promoting our new single by sending in the film clip. These days, obviously everybody does that - it's part of the promotion for a single - so I suppose in a way we invented MTV."
Watch the Beatles Perform 'A Day in the Life' - a symbol of all the brilliant music the Beatles made throughout their career. Of all the Beatles' songs, it is the ultimate Lennon-McCartney composition, even more so than the early days where they actually did write together in McCartney's front room. A Day In the Life
Beatles-Awards Liverpool

FRIAR PARK
George Harrison Refuge: the property boasts a spectacular network of underground passages
The 120-room Gothic hideaway
George Harrison lived at Friar Park, a 120-room Gothic folly in Henley. He featured it on the cover of his 1970 solo album, All Things Must Pass, and dedicated The Ballad Of Sir Frankie Crisp to the man who built it.
He bought the house in the early Seventies for $200,000 and immediately set about restoring it to its former glory. It had been converted into a convent, but its spectacular network of underground passages, waterfalls, lakes and caverns had almost gone to ruin.
Harrison employed his brothers Peter and Harry to manage the estate and until a few years ago Harry lived in one of the three sizeable gate lodges.
The house, with turrets, towers and gargoyles set in 30 acres of gardens, was built in 1896. Harrison restored the Alpine rock garden, with its model of the Matterhorn made from 7,000 tons of imported Yorkshire stone, and the caverns where he displayed Crisp's vast collection of garden gnomes.
Harrison's guests would often row across the lakes to view the five caves, each with its own theme. One was filled with skeletons and mirrors, another featured bunches of glass grapes.
The estate was surrounded by ugly razor wire, CCTV cameras and a six foot fence, over which schoolchildren would sometimes throw sticks.
Until the murder of John Lennon in 1980 Harrison enjoyed the occasional pint in Henley's Rowbarge pub. That tragedy, however, drove him further behind closed doors. One of the few occasions he became involved in the town was to support a campaign to save its independent cinema.
This Is London
30 November 2001

According to Ravi Shankar, George left this dimension in good company. He positioned two pictures of Hindu gods Krishna and Rama around his bed, and he chanted the Krishna mantra. George's family and close friends, Shayam Sundara and Mukunda of Krishna faith, were there chanting quietly into their meditation beads, while George took his quiet exit at 1:20pm on the 29th of November, 2001. He was 58 years old.
George was cremated in a cardboard casket, within 10 hours of his death, in the same place as Mama Cass. His family took George's cremains to their Hawaiian home, then on to India where he was scattered over the Ganges River, according to Krishna faith.
George Harrison: 1943-2001
Post a message and read This Is London tribute to the quiet, mystic Beatle who has died from cancer aged 58.
Imagine - musicians have vision of the new aeon
Comparison - Eric Clapton, George Harrison, and B.B. King


Ravi Shankar & Anoushka Shankar Live: Raag Khamaj (1997)
As part of India & Pakistan's Golden Jubilee celebrations, Pandit Ravi Shankar, accompanied by his daughter Anoushka Shankar, perform live for the BBC at The Symphony Hall, Birmingham.

Magical Mystery Tour

Early June brought the re-release of a gloriously remastered Yellow Submarine on Blu-ray and DVD. Mere months later, Magical Mystery Tour is following suit.

George Harrison and Luther Green arranged the silver screen premiere of The Beatles Magical Mystery Tour at the Straight Theater in San Francisco, at the peaking Summer of Love. The film was inspired, in part, by the infamous Kesey Bus Trip across the United States, documenting the life and times of grass roots America during the first decade of psychedelic rock and roll. Kesey shot endless reels of film from atop the Magic Bus on a tour of city and country life across the land. His projected feature film, starring The Merry Pranksters and driver Neal Cassady, was slowly diminished by feds over the years. Confiscated reels of vital scenes gradually set the project back since it became impossible to complete the cohesive version that was first envisioned by Ken Kesey. Many similar ventures suffered the same fate so it is wonderful to see preserved spins of the Magic Tour, now remastered for release this October.
pictures, photos and images.
Soundcheck Remastered 'Magical Mystery Tour'.

The Beatles Anthology is a documentary series on the career of The Beatles. It was broadcast on UK television in six abridged parts between 19 and 23 November 1995, while in the U.S. it was seen as three feature-length episodes.
Guitar World review/video of the roof top concert

The powerful and bluesy "I've Got A Feeling," which John Lennon jokingly called "I've Got A Fever," is a true Lennon/McCartney composition. It blends -- via alternation and superimposition -- two incomplete songs, one by Paul McCartney, one by Lennon.

Both happened to have been written around the same period and based on the same two-chord motif built around a first-position A chord (with the high A note fingered with the pinky). It is the last true collaboration by Lennon and McCartney.

McCartney's share of the song, called "I've Got A Feeling" from the get-go, includes a verse, chorus and bridge and was inspired by his relationship with his soon-to-be-wife, Linda Eastman. Lennon provides alternate verses inspired by his personal upheavals of 1968.

"I've Got A Feeling" is one of three "live" songs to be included on Let It Be, having been performed as part of the January 30, 1969, rooftop concert. It features McCartney on vocals and his 1963 Hofner 500/1 (adorned with the rectangular "Bassman" sticker from his Fender Bassman amp), Lennon on vocals and his Epiphone Casino, George Harrison on backing vocals and his rosewood Fender Telecaster, Ringo Starr on Ludwig Hollywood Maple drums and Billy Preston on Hohner electric piano.



Eric Clapton – Concert George Harrison comparison with Eric Clapton and B.B. King

- Harrison guitar solo found after 43 years
a hidden George Harrison guitar solo for The Beatles' "Here Comes the Sun" was discovered at Abbey Road Studios in London.
Guitar Solo video
The solo, which didn't make it onto the song, one of Harrison's two contributions to The Beatles' Abbey Road album (the other song being "Something"), was found by Harrison's son, Dhani, Beatles producer Sir George Martin and Martin's son, Giles, during a recent visit to Abbey Road Studios in London.

- George Harrison official page - the Traveling Wilburys
tribute Statue for George at Strawberry Fields? - Chat board

Ringo All-Starr Video * Ringo Starr: Ringo Starr and his All-Starr Band
The Magic Christian The Magic Christian is: antiestablishmentarian, antibellum, antitrust,
antiseptic, antibiotic, antisocial & antipasto. - Hollywood Rocks the Movies: The Early Years (1955-1970) The original five-piece line-up was Lennon, McCartney, Harrison, Stuart Sutcliffe (bass) and Pete Best (drums). Sutcliffe left the group in 1961, and Best was replaced by Starr the following year.
Zak Starkey drums with The Who - perfectly embodied the spirit of the late Keith Moon as he flailed away with wild precise abandon. During "Had Enough" and the chaotic instrumental "The Rock," you could close your eyes and imagine that it was Moon the Loon behind the drum kit.
Vertical Man cool fanpage

BACK Imagine
Apple, Abbey, Attitude @ Rock Back Pages
rare Beatles

Influences

The band's earliest influences include Elvis Presley, Little Richard and Chuck Berry, whose songs they covered more often than any other artist's in performances throughout their career. During their co-residency with Little Richard at the Star Club in Hamburg from April to May 1962, he advised them on the proper technique for performing his songs. Of Presley, Lennon said, "Nothing really affected me until I heard Elvis. If there hadn't been Elvis, there would not have been The Beatles". Other early influences include Buddy Holly, Eddie Cochran, Carl Perkins and Roy Orbison. The Beatles continued to absorb influences long after their initial success, often finding new musical and lyrical avenues by listening to their contemporaries, including Bob Dylan, Frank Zappa, The Byrds and The Beach Boys, whose 1966 album Pet Sounds amazed and inspired McCartney. Martin stated, "Without Pet Sounds, Sgt. Pepper wouldn't have happened... Pepper was an attempt to equal Pet Sounds."

Strawberry Fields on the West Side between 71st and 74th Streets
NY Central Park, was designed by landscape architect Bruce Kelly
and dedicated by Mayor Edward I. Koch, on John Lennon's birthday
October 9, 1985.

Imagine Medallion featured in New York Power Sites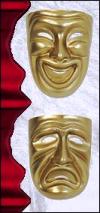 10 Forward Trek galley, Bat Cave, "The Big Cheese", Colour Us Inn, Indiana Jones Menu, Innholders' Company, All In The Sauce, Jupiter Table, magic spice, Mercury Table, Oracle's Lab, shrmx, Smoothie, Starshine Inn-Star Wars, Tangerine, vittles, Western Inn, Zeppelin Diner



Top | Abramelin | Alchemy | Ancient Oracle | Articles | Artists ~ Rock & Roll | Astrology | Astroscape | Aura | Babylon 5 | Beat | beatles | Bus | Candles | Colour Waves | Constantine | Deva | Divination | Dowser | Early Heraldry | FAQ | Gladiator-Champion-Fighter | Haight-Ashbury | Heartwarmer * Bread & Roses | Hip | Hobbit Dowser - Nyll Greenwood | Hogwarts | House System * Sacred Tarot | Internal Spectrum | Lab | Mandala | Mask-Who Was That Masked Man? | Masked World | Matrix | Meditation Index | Middle-earth Inn | Mirror | Mountain | Mystique | Neutrals | Number 1-9 | 11-22-33 | Palm | Parapsychology | Phoenix | Quiz | Sacred Place | Shrine | Site | Sixth Sense | Son of Spooky | Space | Star Chart (by Zodiac) Listing | Star Trek | Star Wars | Still Zone | Stonehenge | Tao | Transcription breaks | Transform | Tutoring | Twitter | Unicorn | Unknown Museum | Unnumbered Tarot | Us | US Time | Valentine | Vote Star Charts | Wall | Wands | Whale | Wizard | Your Elf | Zone

You' are here ~ https://thekove.tripod.com/beatles.html