The 60s and early
70s gave rise
to a movement
now known as
'The Aquarian'
consciousness,
promoted by
creative people
via the arts and
in social spheres.
The rush on the
cutting edge of our
advancing Age of
Enlightenment
– an alternative
name for
emerging global
conscientiousness
– was probably
generated by the
Beat Generation,
at the seed level.
Perfect examples
of Carl Jung's
individuation
process in the
form of national
awakening are
condensed into this
compact testimony
provided by our
most celebrated
new age Hollywood
script-writer,
Katharine Hepburn
[see right]
My fanpage
dedicated to
Katharine Hepburn


© Menu varies from page to page. You're welcome back ~ plenty here, so bring a friend with you!
FRIENDS
OF THE
NATURE SPIRITS

(You All Know
Who You Are)
"Since I never had an agent or a lawyer I always dealt with Louis B. Mayer personally. His lawyer always went over my contracts, and I would say, "Now, Mr. Mayer, you wouldn't cheat me, would you?" He was a very nice man, with a romantic attitude toward the movie business. He was fascinated by it all, just as I was.
And when I made that speech against censorship during the McCarthy era I was severely censured. I had just finished making a picture called 'SONG OF LOVE', which was enormously hurt by my making that speech. So L.B. called me into his office, and demanded to know why I had made that speech. And I said, "Mr. Mayer, you would have told me not to make that speech, and I would have made it anyway, and then we would not have been friends, so it was better for me not to tell you about it. Now I think that you have a right, as the head of this studio, to quietly let me go. And if you do, no one will ever know why." And then he said, "That's not what I'm talking about. Why did you make that speech?" And it kept going in circles, but he didn't remove my salary, or do anything.
I made that speech because I felt I could afford to be fired, for there was nothing in my background that could be attacked, such as religious belief, or foreign citizenship, or membership in any organization. So, there I was: the person who should make the speech."
-Katharine Hepburn, HOLLYWOOD ROYALTY, by Gregory Speck


Great Mountain Climbing
THE MOUNTAIN - challenges and victory
UPDATE 2007: Mountain Climbers are cautioned not to attempt the climb up the Eiger's north face because the global weather changes make year 'round conditions on the mountain too dangerous. It is possible there will be no future climbs on the route seen in, THE EIGER SANCTION.
".... the North Face, which has claimed more than 60 lives since the first successful ascent in 1938, is "falling apart", leaving climbers at severe risk of being injured or killed by falling rock and ice."

Hans Ulei, 38, a mountain guide from the nearby town of Interlaken, said: "We are telling people, 'Don't go on the North Face'. It is too dangerous.

"The mountain is falling down. These days I am often woken in the night by a sound like thunder. At 5am recently I heard that noise and when I looked from my window the North Face was half obscured by a grey cloud of powder from broken rocks."

"I couldn't find another director willing to climb up and down mountains and dangle several thousand feet above the valley floor. The only way you can direct mountain climbing sequences is by being right there with the actors."


- Clint Eastwood quoted in the bonus section of The Eiger Sanction (1975) DVD. In addition to the Eiger, climbing scenes were shot in Zion National Park, Utah; and Monument Valley in Arizona (where Eastwood ascended 600-ft. Totem Pole; it has been closed to climbers since he filmed there). Final photography on the Eiger, considered by alpinists to be more treacherous than the Matterhorn, was at an elevation of 12,000 feet.

Eastwood trained with pros at home in Carmel, Calif., before shooting. "I'd fooled around a little as a boy,? he's quoted on the DVD. ?A friend and I climbed rocks maybe 40 feet high. But you know, there isn't much difference whether you're looking down 40 feet or 40,000."

International School of Mountaineering ISM Historical

ISM's fame spread rapidly, even into the movie business! Early in the seventies ISM was the base for the making of The Eiger Sanction. Clint Eastwood took the Alpine Introductory course and became so confident in mountaineering techniques that he insisted on doing his own stunts!

Cliffhanger * Renny Harlin 1993
The Eiger Sanction * Clint Eastwood 1975
Journey To The Center of The Earth Henry Levin 1959
K2 * Franc Roddam 1992
The Lost Horizon * Frank Capra 1937
Mission Impossible II * John Woo 2000
The Mountain * Edward Dmytryk 1956
Seven Years in Tibet * Jean-Jacques Annaud 1997 - visit TDN Brad Pitt page
Review~


Spiritual Transformation reviewed, SEVEN YEARS compared with Martin Scorcese's KUNDUN

"...Annaud expertly draws us into the seductively tranquil culture..."
-- Stephen Farber, Movieline's Hollywood Life

"...An ambitious and beautiful movie..." -- Roger Ebert, Chicago Sun-Times

Also see Brad Pitt fanpage
under construction

She * Randolf Scott ~ Ursella Andress as SHE * Elizabeth Taylor as Ayesha
Star Trek V * William Shatner 1989
Tolkien The Lord of The Rings * Followship of The Ring and The Two Towers * Capricorn Last Decan
The White Tower * Ted Tetzlaff 1950



Films with DRAGONS @ IMDB * Click unicorn for THE UNICORN POOL *
Beyond Reality (TV 1991 - 1993) compared to X-Files and others.
Clash of The Titans Stellar cast, Laurence Olivier and Claire Bloom as Zeus and Hera * Desmond Davis 1981 * Ray Harryhausen Special effect genius
Conan and Conan The Destroyer ~ originally written as the first and second of the Conan trilogy. Takes on 'The Dreaming God' in this study of Mercurial problem-solving - excellent story remains true to alchemical formulae * Arnold's homepage ~ Arnold's Star Menu
Dinosaur movie posters and trading cards
DRAGON*CON
"Dragon Tales" (1999) TV Series
7th Voyage of Sinbad, The (1958) * Harryhausen's special effects with background on his sci-films The 7th Voyage of Sinbad
Aladdin and His Wonderful Lamp (1939)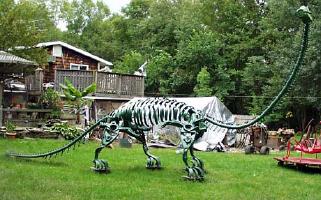 Dragonheart (1996)
Dragonslayer (1981)
Dungeons & Dragons (2000)
...aka Dungeons & Dragons: The Movie (2001) (UK: promotional title)
End of Days
Ewoks: The Battle for Endor (1985) (TV)
Godzilla
Harry Potter and the Chamber of Secrets (2002)
Harry Potter and the Sorcerer's Stone (2001)
...aka Harry Potter and the Philosopher's Stone (2001) (International: English title) (UK)
...aka Harry Potter and the Sorcerer's Stone (2001) (USA)
Harry Potter and the Sorcerer's Stone (2001/II) (VG)
Hobbit, The (1978) (TV) * Visit BAG-END for tea
Jurassic Park * Sam Neill Bibliography Jurassic Park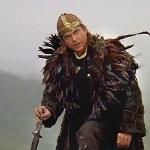 The Lost World
Jurassic Park III
Monsters and Aliens * your Trading Card page!
Nibelungen: Siegfried, Die (1924)
[Have not seen this story, recommend The Metropolitan video
of the complete RING CYCLE]
Pagemaster, The (1994)
Reluctant Dragon, The (1941)
Shrek (2001)
Shrek 2 (2004)
Sleeping Beauty (1959)
Snow-White (1933)
Willow (1988)
Wonderful World of the Brothers Grimm, The (1962)


Films with UNICORNS @ IMDB
Betty in Blunderland (1934)
Blade Runner (1982)
Harry Potter and The Chamber of Secrets and Harry Potter and the Sorcerer's Stone (2001) ~ also see HOGWARTS SCHOOL OF WITCHCRAFT AND WIZARDRY [fanpage]
...aka Harry Potter and the Philosopher's Stone (2001) (International: English title) (UK)
...aka Harry Potter and the Sorcerer's Stone (2001) (USA)
Harry Potter and the Sorcerer's Stone (2001/II) (VG)
Have Rocket, Will Travel (1959)
Heavenly Creatures (1994)


Kid for Two Farthings, A (1955)
Last Unicorn, The (1982)
Last Unicorn, The (2003)
Legend (1985) ~ Tom Cruise Star Menu
The Chronicles of Narnia: The Lion, the Witch and the Wardrobe (2005)
Lion, the Witch and the Wardrobe, The (1979) (TV)
Nico the Unicorn (1998)
Unico (1981)
...aka Fantastic Adventures of Unico, The (1984) (USA: video title)
...aka Yuniko (1981) (Japan: non-modified Hepburn romanization)
Unico: Cloud and White Feather (1989)
Unico: Mahô no shima e (1983)
...aka Unico: To the Magic Island (1983)
Unicorn in the Garden, A (1953)

LINKS
Magical Native-American Indian page LORES: The beautiful bridge to the sky
Magical legend of the Sacred White Buffalo and the Cosmic Pipe/Kevin Costner Star Chart
Lost Worlds * cryptozoology - the study or search for previously unknown or hidden animals
WINDWALKER 1980 stars Trevor Howard as the Windwalker

SKIN WALKERS 2002 (Producer Robert Redford) for anyone who loves a mystery! * Redford @ TDN fanpage


Support the California Bill To Label Food From Cloned Animals!

The Food and Drug Administration (FDA) announced in December that the agency will likely approve the sale of cloned foods this year. FDA's action flies in the face of widespread scientific concern about the risks of food from clones, and ignores the animal cruelty and troubling ethical concerns that the cloning process brings. What's worse, FDA indicates that it will not require labeling on cloned food, so consumers will have no way to avoid these experimental foods.

If you are concerned about labeling of cloned food, here's a place to register your thoughts....
http://ga3.org/campaign/Cloning_CA_Bill

Home | Abramelin | Alchemy | Ancient Oracle | Articles | Artists ~ Rock & Roll | Astrology | Astroscape | Aura | Babylon 5 | Beat | beatles | Bus | Candles | Colour Waves | Constantine | Deva | Divination | Dowser | Early Heraldry | email | FAQ | Gladiator-Champion-Fighter | Haight-Ashbury | Heartwarmer * Bread & Roses | Hip | Hobbit Dowser - Nyll Greenwood | Hogwarts | House System * Sacred Tarot | Internal Spectrum | Lab | Mandala | Mask-Who Was That Masked Man? | Masked World | Matrix | Meditation Index | Middle-earth Inn | Mirror | Mountain | Mystique | Neutrals | Number 1-9 | 11-22-33 | Palm | Parapsychology | Phoenix | Pix | Quiz | Sacred Place | Shrine | Site | Sixth Sense | Son of Spooky | Space | Star Chart (by Zodiac) Listing | Star Trek | Star Wars | Still Zone | Stonehenge | Tao | Transcription breaks | Transform | Tutoring | Twitter | Unicorn | Unknown Museum | Unnumbered Tarot | Us | US Time | Valentine | Vote Star Charts | Wall | Wands | Whale | Wizard | Your Elf | Zone